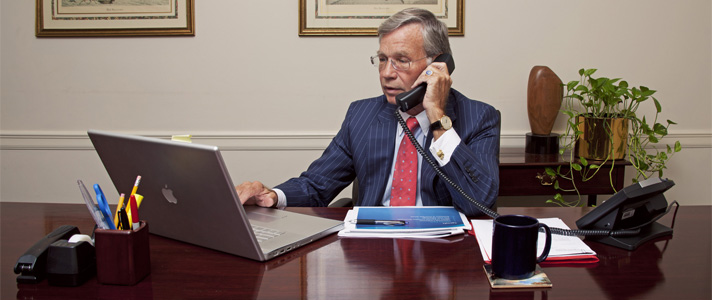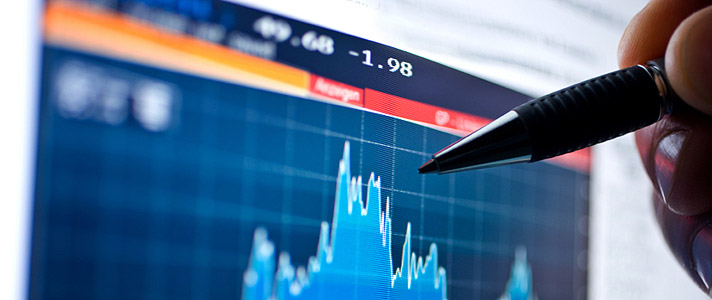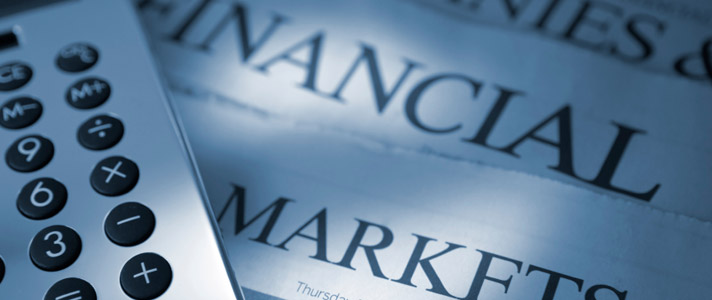 David De Leeuw's Market Musings
Following up from last year's remarkable year, we have had another exceptional and challenging one…We have had a curious market in that stocks have performed well and it looks like will close the year with mid-teens returns, in contrast to modest or flat earnings growth for most companies. This is precisely the opposite results from last year! Most of this year's increase has been an expansion of P/E multiples. What will the U.S. equity markets do this year depends on many current unknowns, but I am not optimistic it will match 2012…
This has been an exceptional year in many regards: from the excitement of the Arab Spring turning into far less excitement about the "Islamist Winter"; to Occupy Wall Street spreading into Occupy ….Everywhere; to the even more alarming eurozone gymnastics; to US politics with the get-nothing-done Congress/President re fiscal responsibility; and the even less-than-Super Committee, and Gang of Six (year-olds). Given this kind of environment, I think that 2012 will be defined by continued challenges and even more political posturing in both Europe and the US, especially with a Presidential election upon us here.
We are delighted to report that we have closed on approximately $65 million of capital during the year for our maritime investment, with a final close this week. We have purchased with other investors 12 dry bulk ships and look forward to increasing our fleet in both dry bulk and wet (tankers) ships.
My thoughts, as a non-economist, on 2011 are not dissimilar to those of last year's view on 2010…
All of us at Lion Cao Asset Management want to wish you the very best this Holiday Season and a most Happy, Healthy and Prosperous New Year!
My thoughts, as a non-economist, on 2010 in this Mini Musings are generally a bit less upbeat than most, though I do see opportunities out there for those with the right access and insight to act on them and the perseverance to see them through to fruition – there is money to be made!
I would submit not yet! The economy has seen "glimmers" and "green shoots" at least as reported by many. The recession may be approaching an end but based on the facts as I see them reported we generally are still seeing anemic activity and the indication of a positive view is simply a slowdown in the declines, NOT a reversal in the trends.
Are we really getting ready for the turn? I think the answer is maybe. I just read a Goldman Sachs economic report which was remarkably encouraging as were comments in the NY Times, even David Rosenberg of Merrill Lynch would not say that it was not possible. Then again, Nouriel Roubini has continued to say that we will continue to have a negative GDP for the rest of this year into next. I do think that the stock market rally we have been experiencing is NOT the real thing and is a Bear Market Rally or in other words a "dead cat bounce"!
I have been thinking about this title for some time with the hope that I would not have to add Not Yet. I was hoping to just wish everyone a most happy holiday season and that we could see in the New Year better times coming sooner than later and we could just flush '08 away. I am optimistic but I will have to put that optimism on the back burner for awhile as we will have a tough and sustained recession throughout '09 and perhaps even into '10. I don't want to be overly pessimistic – perhaps realistic is a better term – but this year is certainly not ending on high notes.
As you are already being inundated by information from your advisors, brokers, money managers and the news coverage from papers, TV, radio, the Internet, etc, I did not think you needed yet more advice from another pundit (which I am not), so I thought instead I would share with you some observations and comments– the short version!
I fear more bad news in the financial sector will appear and a very clever bail-out will need to be orchestrated by the Fed and Treasury Secretary Paulson. Word is that a fiscal stimulus package that helps would have to go to the root cause of our problems which is to increase housing prices and also Fed action which would provide for a return of confidence and trust in the system. This is a very tall order.
As I sat down to write this note, I reflected on the number of issues of significance that are swirling around the financial market place and it is both overwhelming and daunting to put all of it into proper perspective. As an avid reader of the financial news, I am most impressed with the debates that are going on presently…
I have been thinking a lot about this Musings over the last month or so and I would like to address what I think has been topical and highly debated. Frankly when I decided on the topic, I was convinced of the outcome; however, after reading or rereading some of my favorite economists, I am less certain. Indeed, I have changed some of my pre conceived notions. Now I know why this month's Market Musings topic has been so hotly debated in the press and by economists.
Happy New Year! I hope you have been enjoying my monthly market "musings letter" which I introduced in August, primarily in response to the turmoil in the markets, to provide some observations on the market environment. My focus has been to address some questions of particular interest to our readers/investors, for example, what the Fed might do, the consumer's reaction to the economic situation, and of course the debacle that has been unfolding in the credit markets…in 2007 and continuing, much of this in the context of how our hedge fund managers might be reacting to both the risks and opportunities presented by that environment.